Affirmations Cards - $69.95 AUD
A deck of 40 postcard-sized affirmation cards created to encourage and support you through all the seasons of motherhood; from pregnancy to birth and the years beyond.
The perfect gift for yourself or a friend; each card features beautiful floral imagery, an inspiring affirmation, encouragement or reminder, and comes packaged in a luxurious gold foiled gift box.
Shop Now
What are these cards for?
The Bloom deck was created to be a supportive and encouraging tool; ideally used from when you're pregnant, right through to the months, and even years, after your baby is born, but suitable no matter which stage you're in currently. Frame them, stick them on the fridge, pack them in your labour bag, hang them next to the cot, share them with friends and reflect on them as preparation for labour or in a daily mindfulness practice.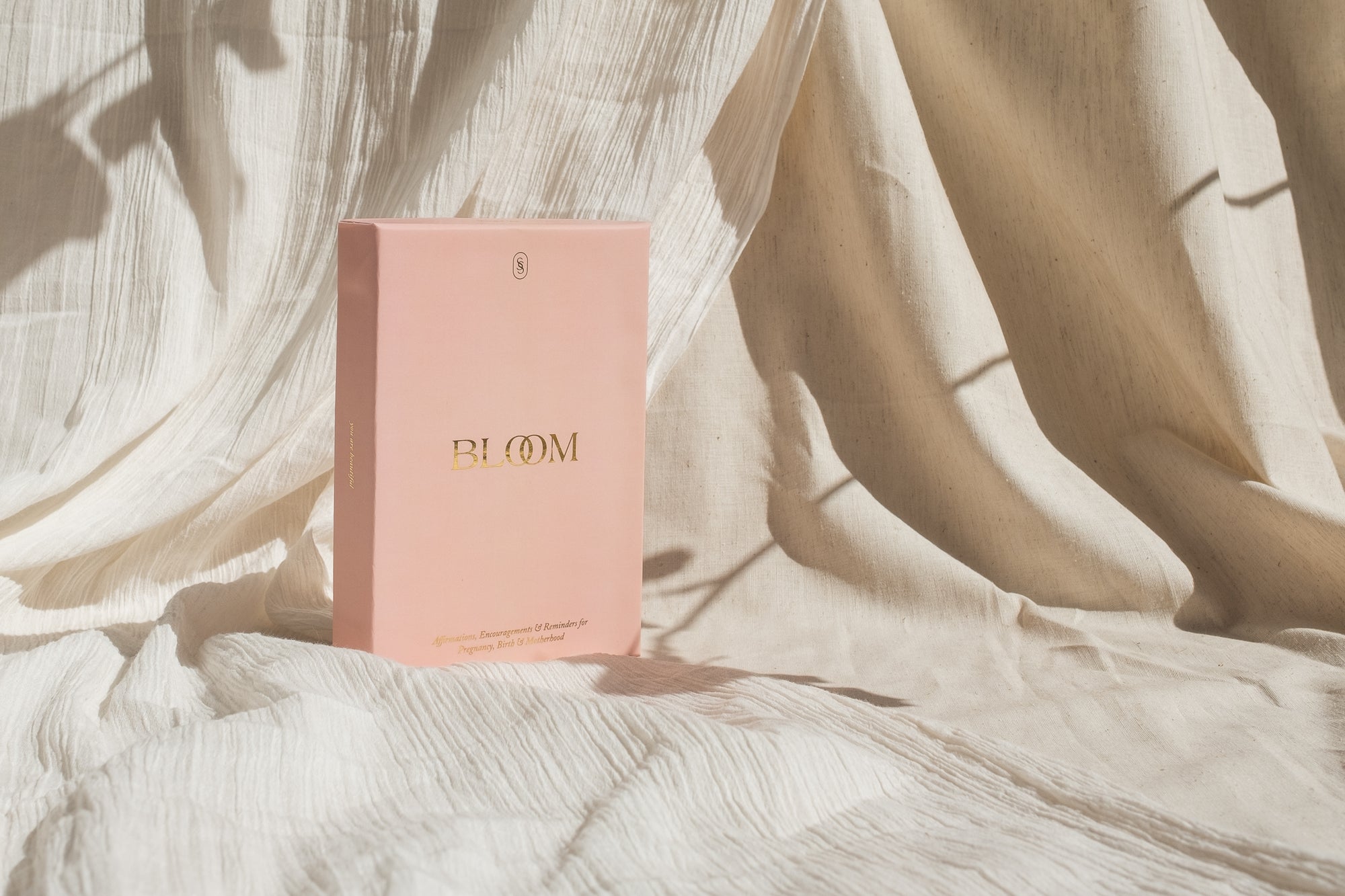 Our Story
What started as a gift from my husband while I was pregnant, has now become Bloom. The journey of motherhood is wonderfully beautiful but not always easy; your body changes, birth can be daunting and your whole life is turned upside down when you welcome your little one into the world. Our experience, like millions before us, has been filled with highs and lows, yet we often found we were saying many of the phrases in these cards to remain grounded, to ease doubts, to celebrate the wins and support each other in every stage of our journey so far. We hope these can be a blessing to you and others around you too!
About Us
Featured collection
Soleil
Our debut print collection, SOLEIL, features original photographs from a European summer we spent exploring the Mediterranean. From sleepy Greek Island streets and sparkling turquoise waters, to the geometric lines of whitewashed buildings and afternoon sunlight hitting the rocky coastline. 

The SOLEIL collection is light, warm toned and minimal ~ helping you bring a little bit of summer into your home.